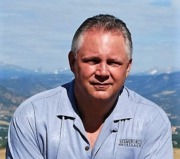 Phil Boren, Realtor®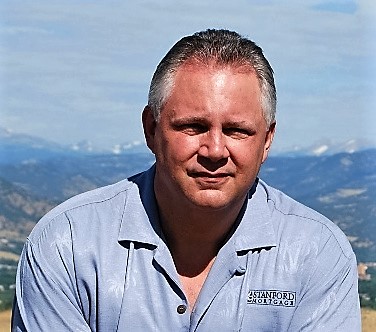 A Broker Associate and team leader with RE/MAX Gold in Roseville, Phil is a 30+ year veteran of the real estate industry and is known and trusted by clients and his piers for his experience and integrity. With decades of experience in both residential and commercial property sales, valuation and consulting, having closed hundreds of real estate transactions, and managed over 300 brokers and agents in 6 offices in California, Colorado, and Texas, no one knows the real estate market better.
Recently held the position as Regional Manager for RE/MAX Gold, overseeing the Placer, Sutter/Yuba and Nevada County Region with offices in Roseville, Nevada City, Auburn, Yuba City, and Oroville, with a cumulative production of approximately $1B. Phil has spent 25+ years of his career with RE/MAX, was inducted into the RE/MAX Hall of Fame in 2011 for elite sales performance, and qualified for PCAR's prestigious Masters Club. You can reach Phil directly by phone/text at 916-721-2884.
Phil Boren brings a rare and unique skill set to the table:
35 years in Residential & Commercial real estate; 33 years as a licensed real estate Broker in California, Colorado, and Texas. Positions held include: Managing Broker at Century 21 Select in Roseville and in Auburn, Managing Broker at RE/MAX Gold in Roseville and in Auburn, Management Consultant at RE/MAX of Boulder, and Regional Manager for RE/MAX Gold. Currently a Team Leader at RE/MAX Gold.
Part of the management team from 2009 through 2013 at RE/MAX of Boulder, the #1 RE/MAX Office in the entire U.S. for an 5 consecutive years, based on sales volume. During that time, sales production grew from approximately $550M to over $1B, while our agent count grew from about 80 to 100 over the same period.
Previous Designated Member of the Appraisal Institute. Consulted on numerous construction, valuation, and loan work-out projects on a wide variety of commercial real estate including residential and commercial land development, office buildings, shopping centers, and industrial projects.
Former Vice President and Senior Appraiser at American Federal Bank, a $2B Federal Savings Bank in Dallas, Texas.
Award-winning Realtor® with RE/MAX in Boulder; Achieved No. 14 individual in the 5-state, RE/MAX Mountain States Region in 2001, based on sales volume; multiple-year member of the RE/MAX 100% Club for sales production volume, achieved RE/MAX Hall of Fame status in 2011 for multi-year elite sales performance, Member of the Placer County Association of Realtors' Masters Club.
Member in good standing of the National Association of Realtors (NAR), California Association of Realtors (CAR), and the Placer County Association of Realtors (PCAR).
Received BSBA in Finance and Real Estate from the University of Arkansas; 4-year starter and 4-year letterman for the Arkansas Razorbacks football team under Hall-of-Fame coach, Lou Holtz. Played in the Sugar Bowl, Gator Bowl, and Blue-Gray All-Star Game (1983). Played in the USFL (Birmingham Stallions), and was drafted by the Pittsburgh Steelers in 1984.
Married to Kim for 37 years; 2 children – Matt, a graduate of Colorado State University (CSU) in Ft. Collins in 2010, former graduate from and football coach at Granite Bay High School, and Kristen, who graduated Cum Laude from San Diego State University in 2007, is an alumni of Kappa Delta Sorority.
If you would like to leave a written review for Phil, use this link. Below are examples of what some of Phil's other clients have had to say:
Testimonials
Phil – THANK YOU again for an amazing job enabling Parri and I to sell the Olive Ranch (Granite Bay) property. I submitted the attached review thru Zillow earlier today. Magdy "During the past 30 years in Placer county my wife and I have worked with several real-estate professionals to buy and sell several homes. I can say explicitly that the level of competence, contingency planning and professional excellence we experienced with Phil Boren is unmatched. He went to bat for us, communicated frequently every step of the way and we ended up closing on the sale of our home EXACTLY when Phil said we would. This is our second time to work with Phil and we highly recommend Phil to anyone who is looking to buy or sell a home.
Magdi & Parri A., Granite Bay
Phil Boren was our realtor who helped us find the Fair Oaks home we are happily settling into. Phil was completely dedicated to helping us find the home that would fit us best, attentively listened to our desires and concerns, gave us excellent advice, encouraged us in our search when we were getting discouraged, and was always energetic and willing to go the extra mile for us.
We especially appreciated Phil's assertiveness in making sure our offer was submitted on a timely basis and having the sellers respond within 24 hours, which definitely helped us get the home we wanted! Phil was our advocate from the day we met him and he never hesitated to do everything possible to ensure that the contract included everything we discussed, and even helped us deal with an issue we were having with the buyer of our home. We have bought and sold many homes with different realtors, but Phil is by far the best realtor we have ever had and I would nominate him for a Realtor of the Year award! Phil is the best!!
Debbie and Benton D., Fair Oaks
I am so glad we hired Phil Boren to sell our first home. He was excellent in every way. He was proffesional, punctual, an excellent communicator and a genuinely nice person to work with. Our Roseville house sold quickly and we could not be happier with our entire experience. If anyone is looking for an experienced Realtor who will really be there to guide you through the process and get results, look no further than Phil.
Scott & Karen M., Roseville
I would recommend Phil Boren to anyone that is looking for a top quality Realtor. Phil was extremely hard-working and followed up with every item, large or small. He gave my wife and I great advice about the Auburn properties that we were interested in and made sure we made informed decisions. Phil is a true professional and we will definitely recommend him to any of our friends and family.
A and K Gonzales, Auburn
If you want a knowledgeable, intelligent and warm Realtor, Phil Boren is your man. As a newly-widowed gal, Phil worked me through the scary course of putting my home up for sale. Throughout the many home showings, he kept me informed and was skilled at selecting the right buyer for me. I would highly recommend Phil Boren if you are in the market to sell or buy a home in the Granite Bay/Roseville area.
Betty C., Granite Bay
More Testimonials