Placer County Real Estate Market Update
Posted by Phil Boren on Saturday, July 2, 2022 at 10:29 AM
By Phil Boren / July 2, 2022
Comment
Placer County Real Estate Market Update
People often ask us, "how's the market?" Whether they're thinking of buying or selling a Placer County home, they're interested in recent housing trends in our area. Real estate markets are often on the move, and it does pay to know in which direction they're moving.
In a nutshell, the biggest catalyst in the local, regional and even statewide real estate markets this spring and early summer have to be mortgage interest rates. Just a few months ago, home buyers were finding rates in the low 3's; fast forward to today ... they're hovering around 6%. Let's look at the most recent Placer County market indicators from the California Association of Realtors®: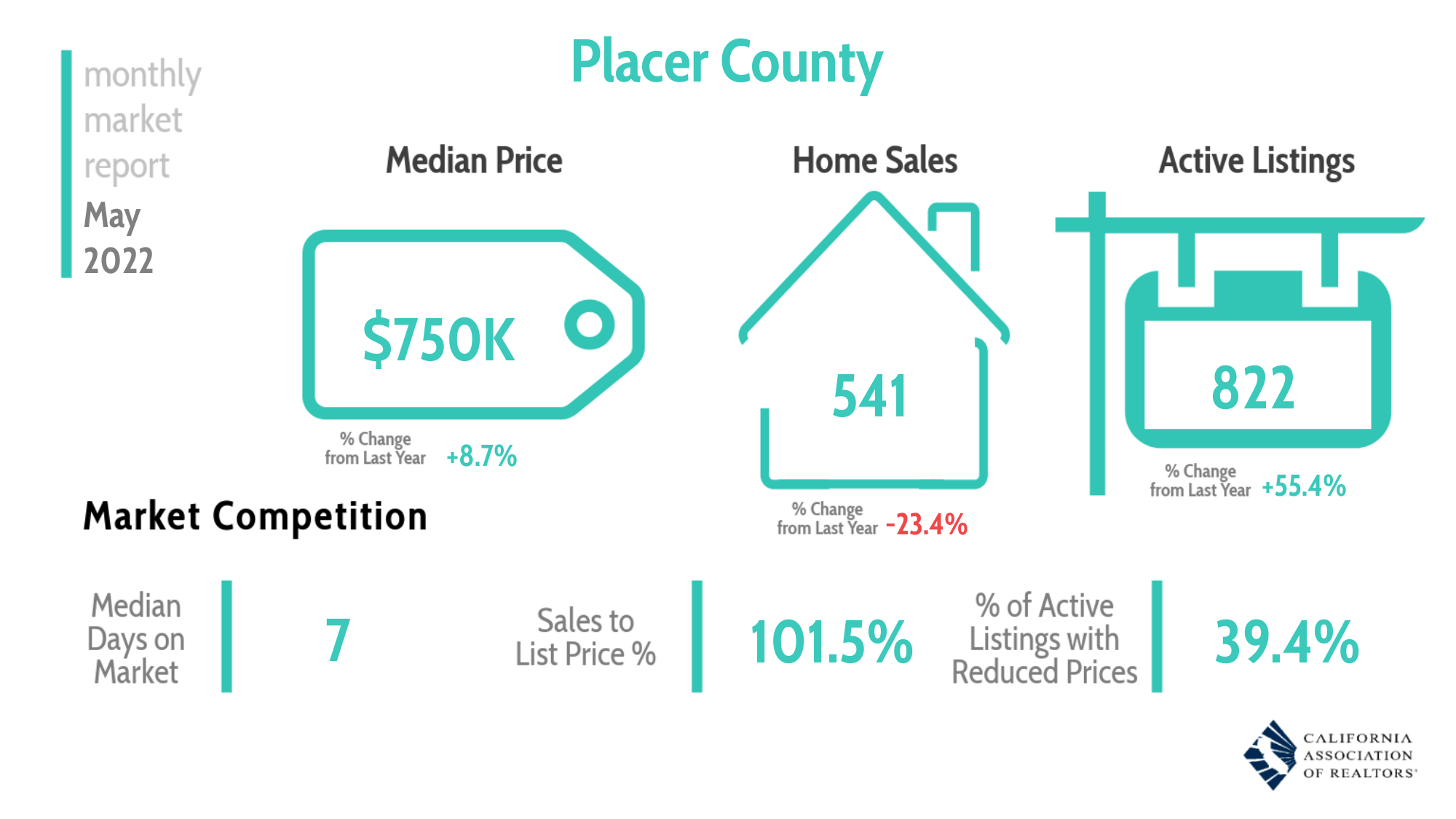 What we see in these summaries is that Placer County home prices are up, home sales are down, and the number of active listings is up. Other interesting data points include the median days on market (DOM), the sales to list-price ratio, and the % of listings that have seen price reductions. Taken together, these home-sale indicators are reflective of some seasonality in our market, the lack of inventory that we've had recently and maybe most importantly, mortgage interest rates.
Of course, interest rates tend to affect home buyers in the lower price points, and luxury home buyers tend to use more cash in their transactions, so more expensive homes selling more than lower-end homes may be skewing the home-price numbers up. In any case, there's no question that inventory is up and buyers are definitely finding more options than they've seen in a while.
What we've seen here in Placer County is probably best described as a "normalization" or "moderation" of our previously red-hot real estate market, as there is still significant demand inherent in our market today. It's a little like going 100 miles an hour on the freeway (hypothetically), and slowing down to 75; it feels like you've slowed way down, but in reality you're still going pretty fast - just a more manageable speed.
Check out some Placer County homes for sale below and if you, or anyone you know are looking for a home in our area, submit the contact form below and we'll get you moving!