Rocklin Real Estate Market Update
Posted by Phil Boren on Sunday, August 20, 2023 at 11:20 AM
By Phil Boren / August 20, 2023
Comment
The Rocklin real estate market has recently been performing pretty much in line with the Placer County real estate market overall - with one notable exception: the volume of home sales. The following stats are from the California Assoc. of Realtors for July of 2023, and you'll see that Rocklin, up 26.4% vs. the county being down 5.8%, has been significantly outpacing the overall market in this category. This is despite the number of active listing being down.
Placer County Real Estate Market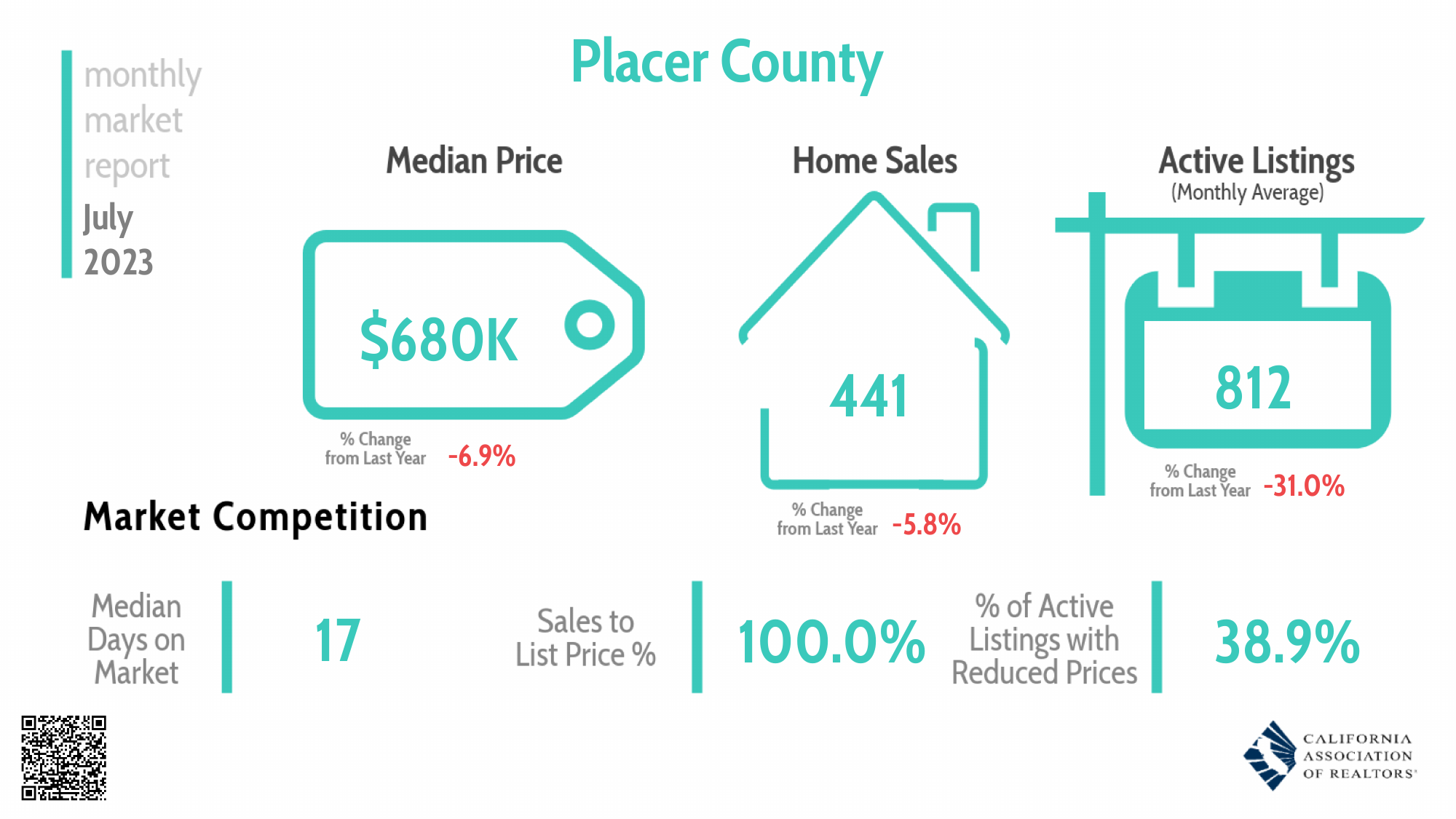 Rocklin Real Estate Market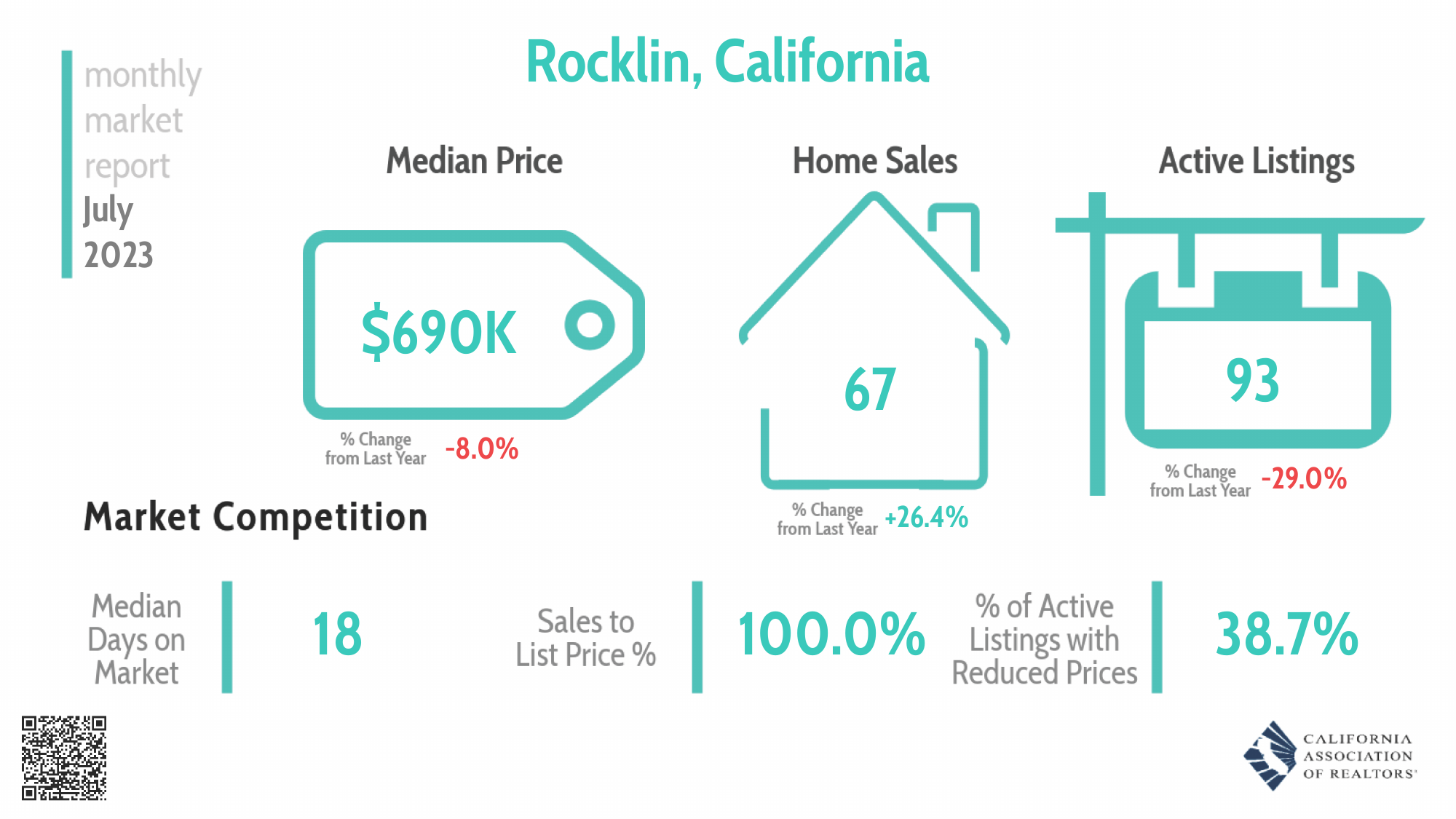 This is an interesting comparison, so we decided to also compare the nearby Rosville real estate market during the same period to drill down a bit from the county-wide level:
Roseville Real Estate Market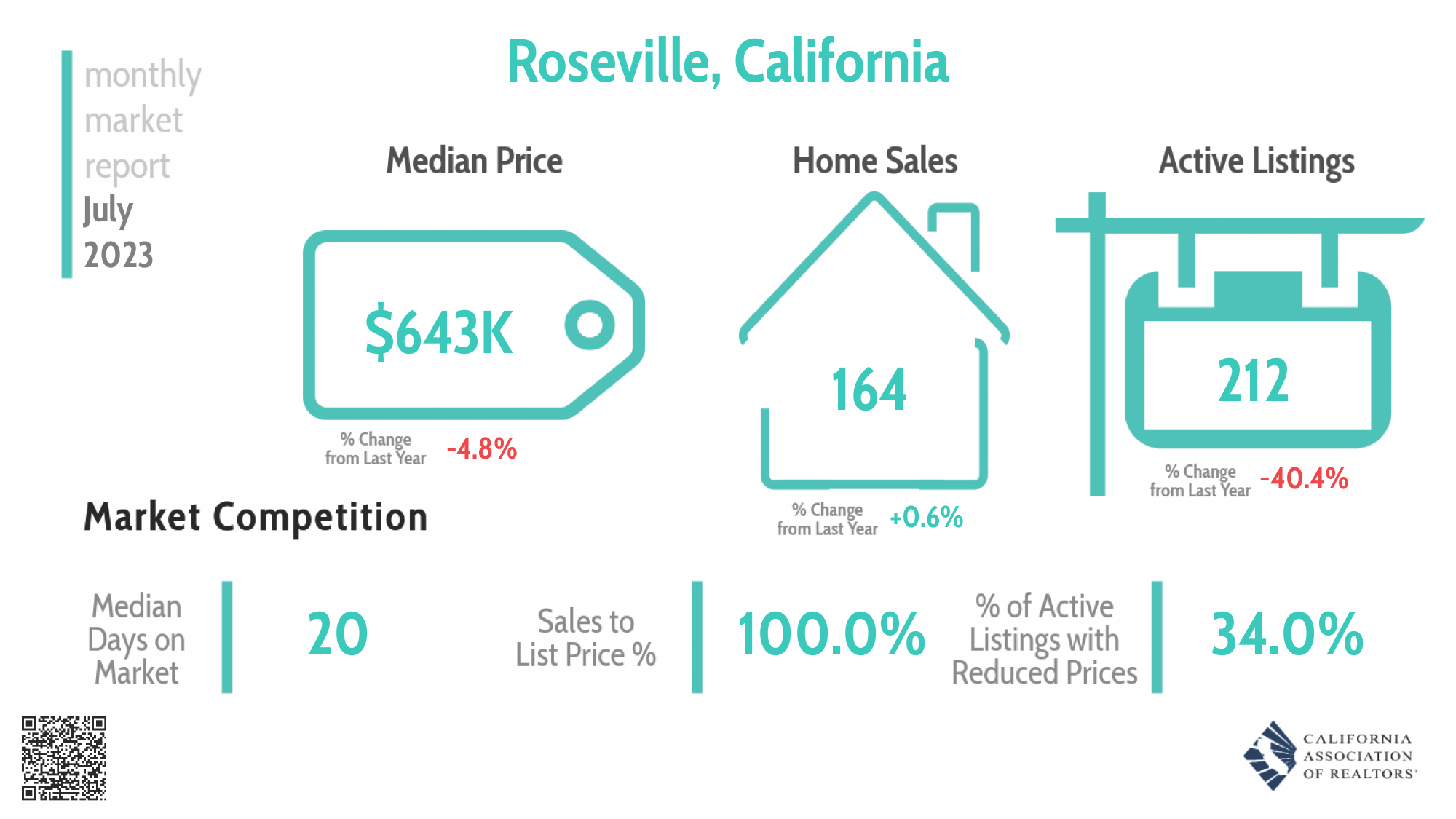 The number of Roseville homes for sale in July is down more than Rocklin and more than the county overall, and the median Roseville home price is also down less - 4.8% vs. -8% in Rocklin. It's clear that the availability of active listings - or the lack thereof, is a pretty significant factor in the market right now.
If you're looking for a new home or have questions about how these stats may affect the home you're considering selling, call me at 916-960-8895 or submit the form below and we'll be happy to get back to you. Browse Rocklin homes for sale below: