The Sacramento-Area Real Estate Market
Posted by Phil Boren on Thursday, November 17, 2022 at 3:31:45 PM
By Phil Boren / November 17, 2022
Comment
The Sacramento-Area Real Estate Market
There are lots of sub-stories in the Sacramento-area real estate market like inventory, days on market, median price, etc., but the big story in real estate this year has been the meteoric rise in home-mortgage interest rates. A lot of home buyers and sellers have asked us what the current market looks like for them given all these changes, so here's some data:
In general, the real estate market has responded to hikes in interest rates by shifting from a hyper-seller market that we've seen recently, towards a more balanced market where buyers may not feel the pressure to move as fast. Many sellers have responded by reducing their asking price and/or offering buyers some incentives designed to soften the interest-rate affect.
The numbers in each sub-market look a little different, but the following Rocklin homes for sale data for the YOY in October is fairly indiciative of the numbers we're seeing out there right now: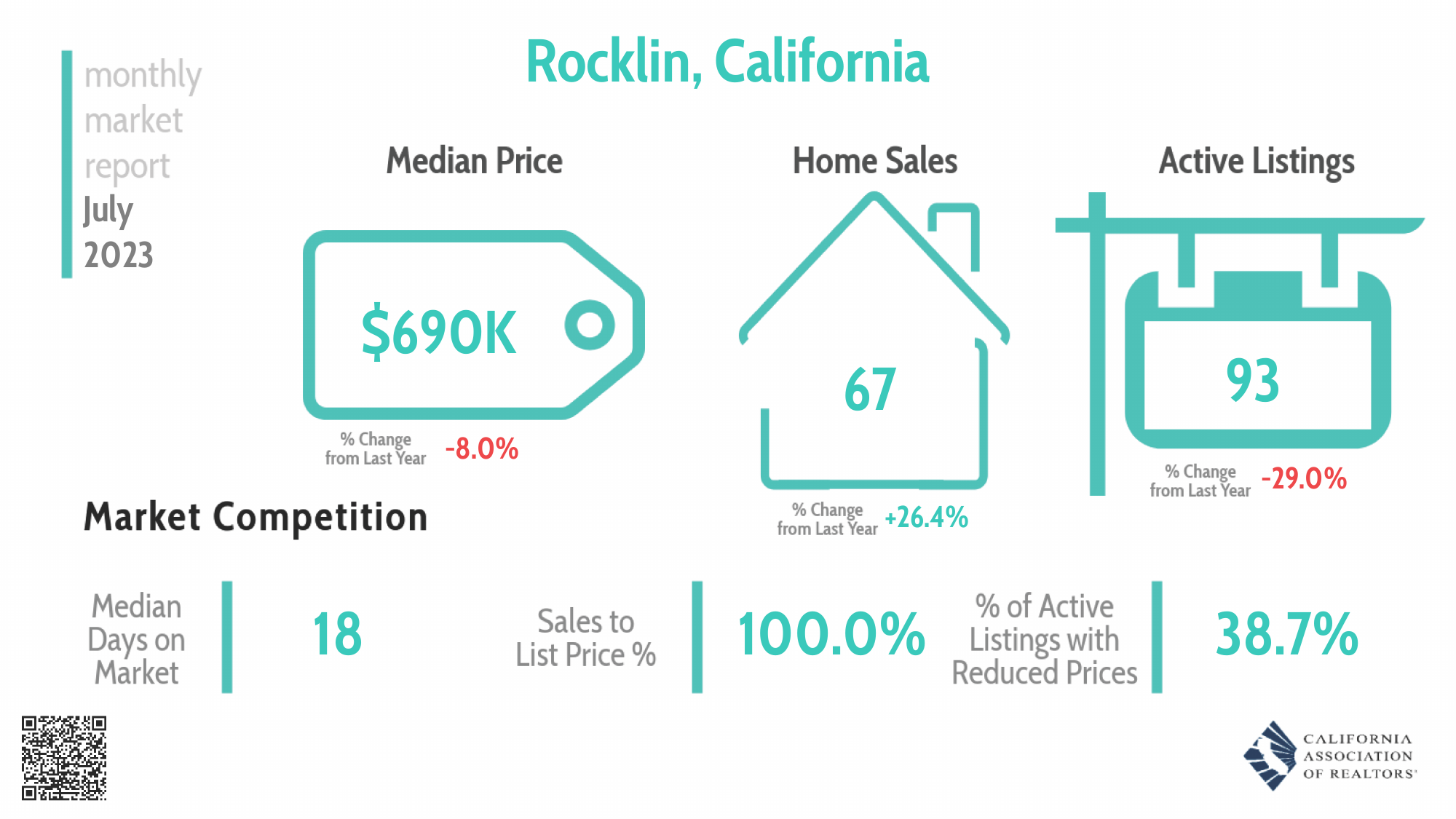 The above Rocklin real estate data reflects that the median home price moderated a bit YOY in October, the number of active listings (inventory) is up significantly, and the volume of home sales is down. All these trends are indicative of a market where buyers have more choices and as a result, are not buying at the pace we saw one year ago.
If you're interested in receiving these statistics for your market, just drop us a not below with your location and we'll be happy to email them to you. If you're buying a home, the good news is that you'll probably find more homes for sale; if you're selling a home, one good take away is that there are still serious buyers out there. As always, if you have a question, feel free to reach out and we'll get back to you.
Submit This Form With Your Location